Speed control relayDS-77
is designed to prevent and analyze possible emergency situations on the conveyor: determine slippage, transverse belt tearing, overload by the transported material, control the acceleration of the conveyor belt at the conveyor start..
Conveyor speed monitoring system DS-77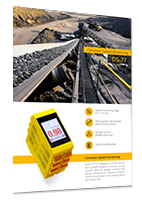 Download PDF
Speed Monitor DS-77-IP30 / DS-77-IP30-24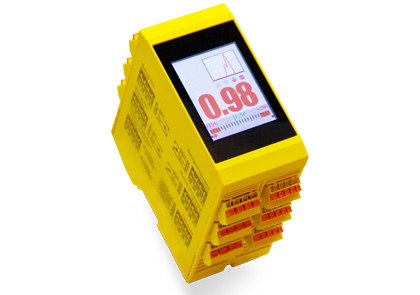 Controls acceleration, speed, braking of conveyors or nori, registers events, saves graphs "30 seconds before the accident", implements the Modbus RTU/TCP protocol. Supports both 6D103/6D104 speed sensors and PNP, NPN, Milltronics TASS and RBSS, reed switches.
Speed sensor6D103 / 6D104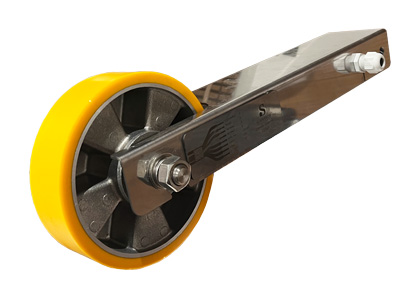 It works according to the principle of the Hall effect or induction type. Constructed with a stainless steel frame, an electronic unit with an IP68 degree of protection, and a wheel with a polyurethane coating for maximum grafting and durability.