Tramp Metal Detector «Barrier» 309 / 409
Device for detecting tramp metal fragments in the flow of moving material even when conveyed on steel cable belts, operating in a continuous mode. The metal detector is designed to ensure trouble-free operation of crushing equipment at mining and processing industries by automatic detection of metal fragments of both magnetic and non-magnetic metals.
Industrial Metal Detector Barrier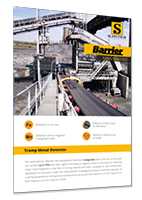 Download PDF
Conversion module 2М309F / 2M409F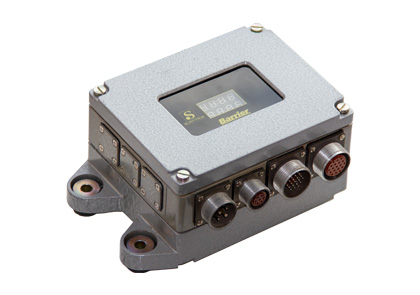 Module performs the metal detection function, automatic adjustment when the composition of iron ore changes, sensitivity correction, calculates the size and length of the detected metal and the distance to it from the conveyor sensor.
Conveyor search coil1D203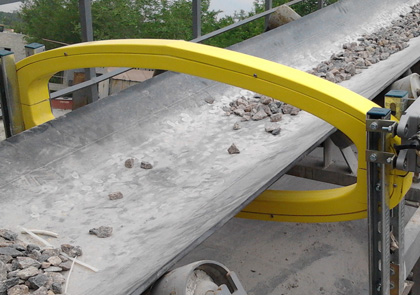 is made in different sizes, with a window from 600x300mm to 4000x1000mm. Other configurations of the coil are possible depending on the customer's requirements, for example in the form of an oval, circle, hexagon, etc.
Belt clip detector module1С503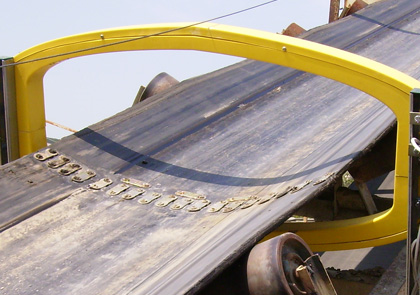 allowing the detection of tramp metal of the required dimensions on riveted bands without losing sensitivity, even directly on the belt spice.
Belt speed module1С301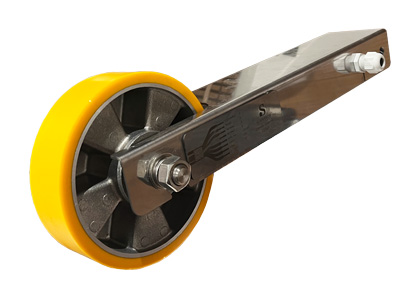 The distance from the metal detector to the detected metal can vary significantly, which entails a long time for the operator to search for the metal. Determining the exact location of the detected metal by indicating the distance from the search coil allows you to significantly shorten a production downtime.
Control module3В309M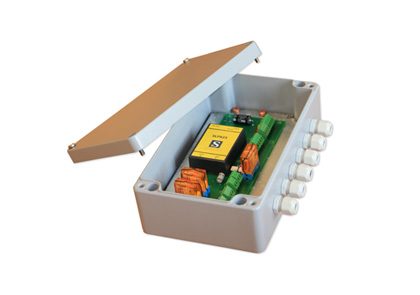 Provides power for metal detector modules, connection to the Modbus RTU network, galvanic separation of control signals. This module is installed directly on or near the conveyor search coil.
Control module3В409Е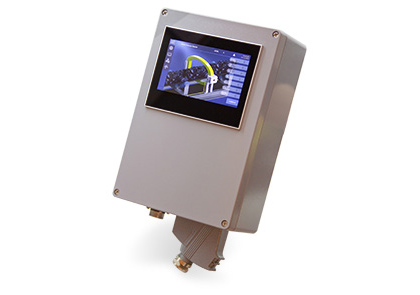 provides visualization and control of the metal detector, network connection via Ethernet (Modbus TCP) / RS485 (Modbus RTU), user access control system, event log, visualization of the primary data of the metal detector in real time mode.